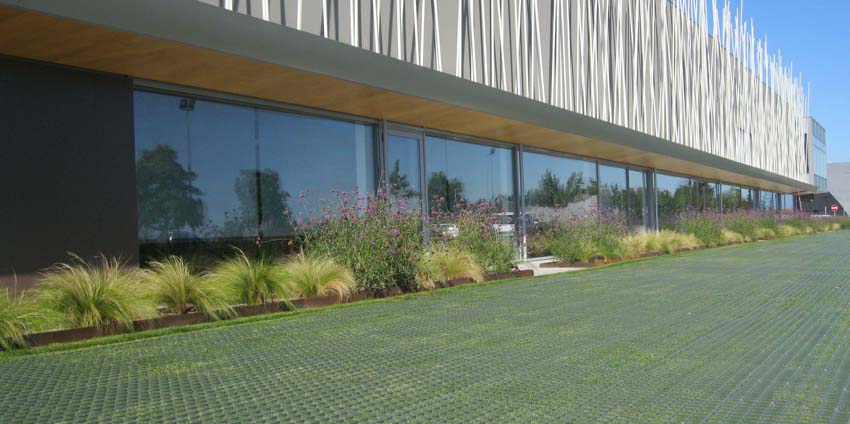 Protective grid for already established lawns.
Easy Park® is a highly versatile technical grating to pave natural surfaces, made of thermoplastic resin, UV-stabilized and environmentally friendly.
It represents the ideal solution for permanently (or provisionally) creating driveways, parking areas, walkways, or islands according to various needs.  
Lightweight, easy and intuitive to install, Easy Park® is especially suitable for already turfed lawn areas where the grating only has to be laid.
With its particular structure, Easy Park® protects, in any weather, the turf from the crushing due to the passage and parking of motor vehicles, at the same time promoting natural growth and rooting.
It can also be used for surfaces made of sand, clay, soils with poor bearing capacity, etc.
Thanks to the modular development and to the simple male/female interlocking hooking system, it allows you to prepare large areas quickly. If necessary, it is easily and quickly removable, ready to be reused.
Easy Park® is available in green and dark grey.