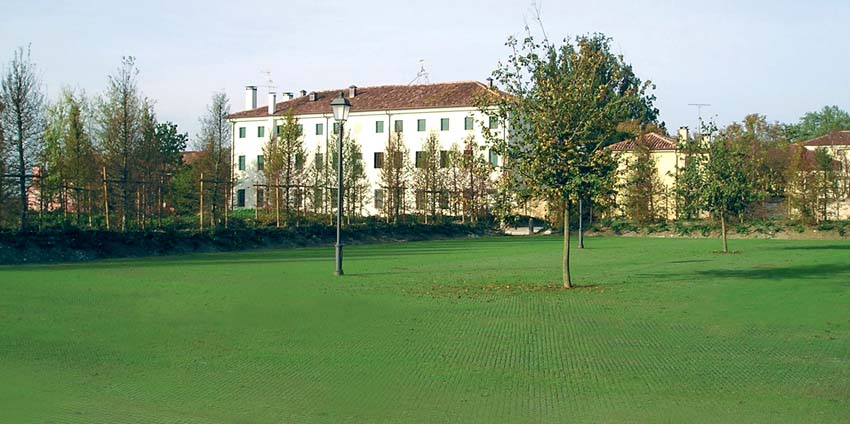 Grid for driveway surfaces with grass finishing.
E.C.O. di PRATOPRATICO® is an ornamental element suitable for vehicles that allows the creation of grassy driveways or paths and equipped areas, keeping the soil compact and protecting the grass from being crushed, especially in frequently used areas.
E.C.O. di PRATOPRATICO® is made of a particular plastic material (half pure with high technical and mechanical performance and half recycled) that is able to offer an excellent quality/price ratio. The E.C.O. flooring develops rapidly and economically through the union of various gratings with a male/female hooking system.