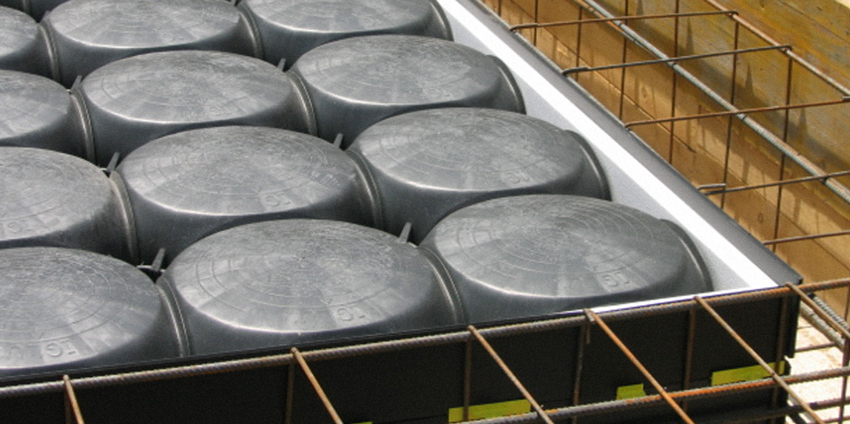 Disposable formworks for the simultaneous casting of foundation beams and the slab.
Cassaforma Muro (Wall formwork) was designed as an alternative to traditional wood shuttering, which permits casting walls at a height, reversed beams and foundation bases, drastically reducing the time for creating the foundation.
This disposable formwork consists of a combination of pipes, panels, collars and stirrups all made of polypropylene.
In combination with the Atlantis system, the Wall formwork makes it possible to create foundation beams and a slab, which optimises and speeds up the work in the building site, with considerable economic implications.
For this reason this system is greatly appreciated for the creation of water collection and/or dispersion tanks, which are always needed in various construction contexts.
Due to its easy, quick positioning, it is also perfectly suited for creating ribbed rafts, where the empty spaces between the beams are filled by Atlantis System formworks.